One desire that I have long had is to drive a purpose built race car. That may, at first, sound a bit strange. What do I drive now if not race cars?
There is a big difference between a race car derived from a production car and a purpose built race car. No matter how refined and developed the production based race car is, it is still, in large measure, a compromise.
A purpose built race car, by conception and design, has a single purpose- to go as fast as possible within the rule set under which it is raced.
I have driven only one other purpose built race car, and that was a formula car at the Bondurant school I went to 10 years ago. It was a lot of fun, and quite a bit different than the Corvettes we were also driving that weekend.
So I went ahead and bought a car. Here it is: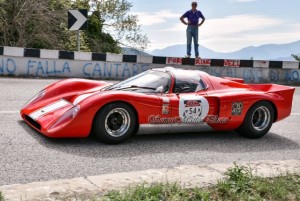 It is a 1970 Chevron B16. It has a 2 liter BMW M10 engine producing about 215 HP. It weighs 1300 pounds without me. It should be a pretty fun ride.
The car was actually built in 2006 as a 'continuation car.' What that means is that it was built by Chevron using the exact jigs, materials, and parts as the original B16s.
Chevron built only 23 original B16's between 1968 and 1970. These original cars are highly sought after, and fetch very high prices when they do come to market. Here is a link to a compilation of the race history of the B16 between 1968 and 1974:
http://www.racingsportscars.com/type/Chevron/B16.html
My car is currently being trucked from Italy to England where it will be stored until we receive the EPA waiver we have applied for. Once we receive the waiver the car will be put on a plane and flown to SEA-TAC airport.
Stay tuned!
Here is a video featuring my car and its former owner:
Here are some additional photos of my car: