Mary and I went up to SEATAC last week to collect the new Chevron.
The car was trucked from Perugia, Italy up to England, then put on a plane from Heathrow to Seattle.
She arrived with no damage despite being longer than her pallet. All 4 pallets of her spares came too.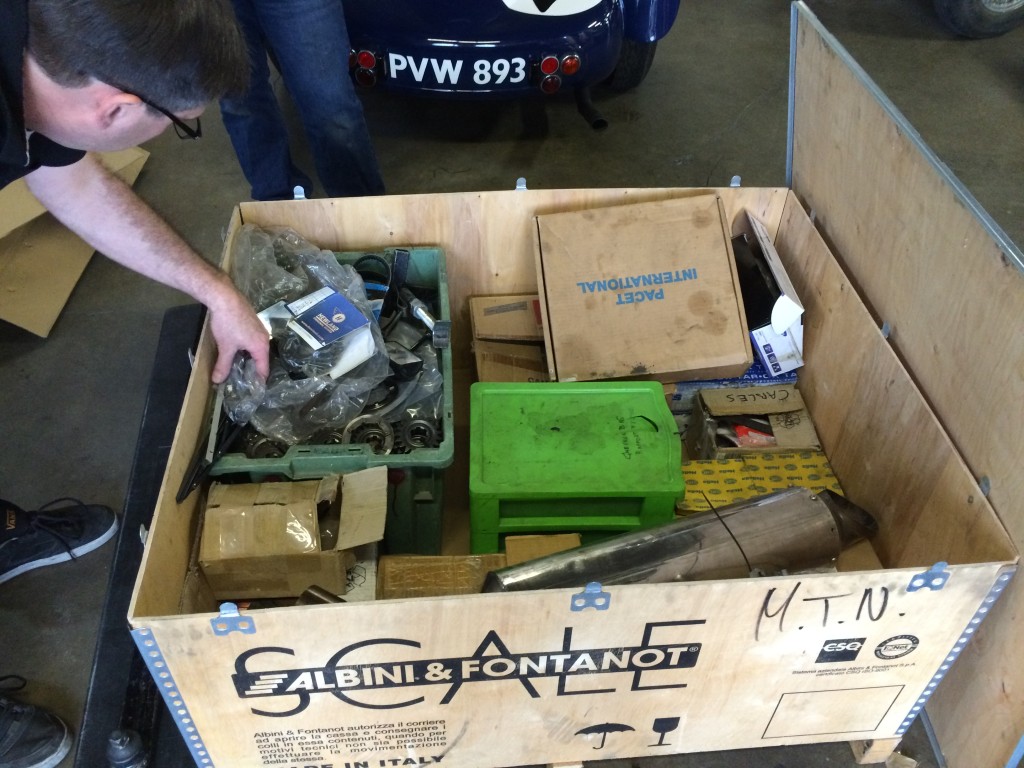 Here's a short video of the event: