In preparation for the big race weekend this August in Monterey we are redoing the 1800Ti into a period correct vintage racer like this famous car: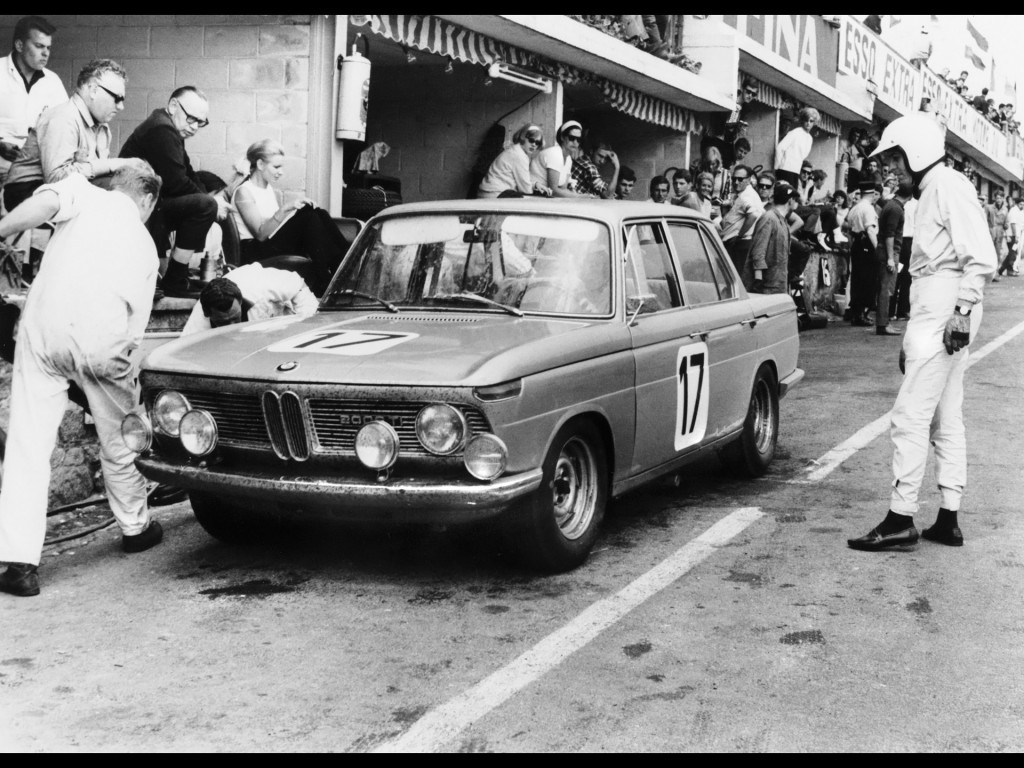 We have a lot of work to do to my car to make it look and act like this one. My car was originally built to run in the Carrera Pan-Americana but due to a falling out between the owner and BMW NA it never ran in that race.
It was heavily modified, and we modified it further to make it a better track race car. It had custom rear trailing arms, no dashboard, door frames cut out, exhaust tunnel inside the passenger compartment- just to name a few.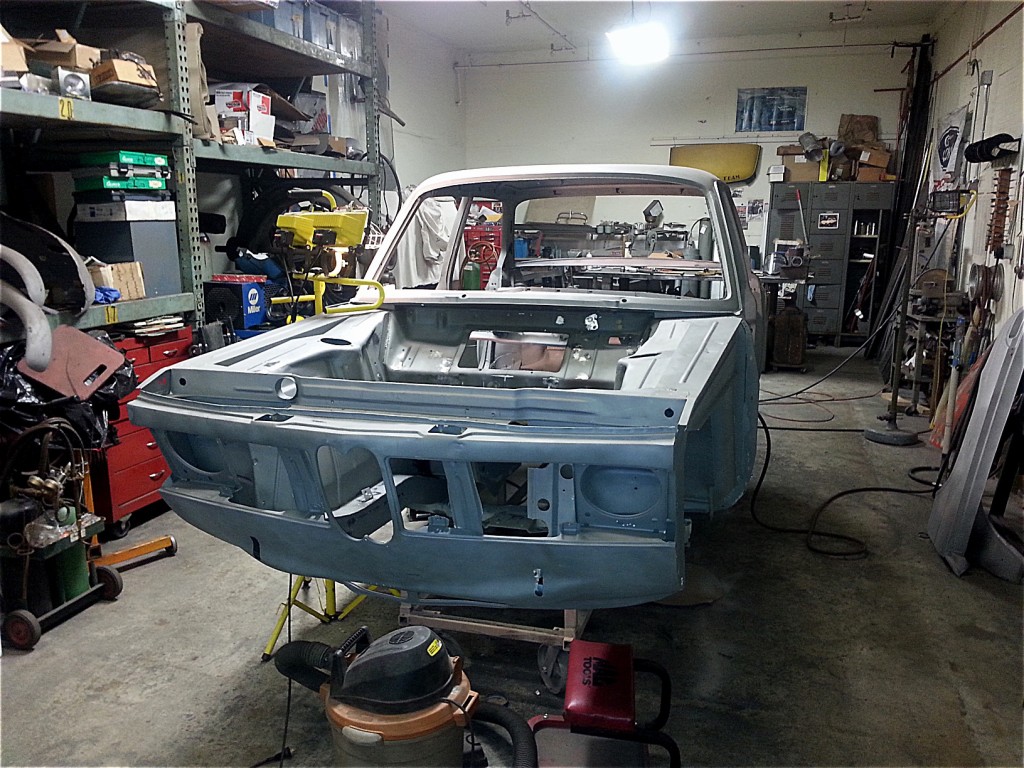 The first step was to completely strip the shell, media blast it, and begin fixing all the rust, bent panels, and other necessary metal work.
One big issue was fabricating a new  pedestal and rear brace for the back seat. Those bits had been cut completely out of the car to reduce weight.
All four doors required new lower patch panels due to rust issues.
While all this metal work was going on the suspension, fuel, electrical, and other parts were being refreshed and repainted. Here they all are waiting to go back on the car.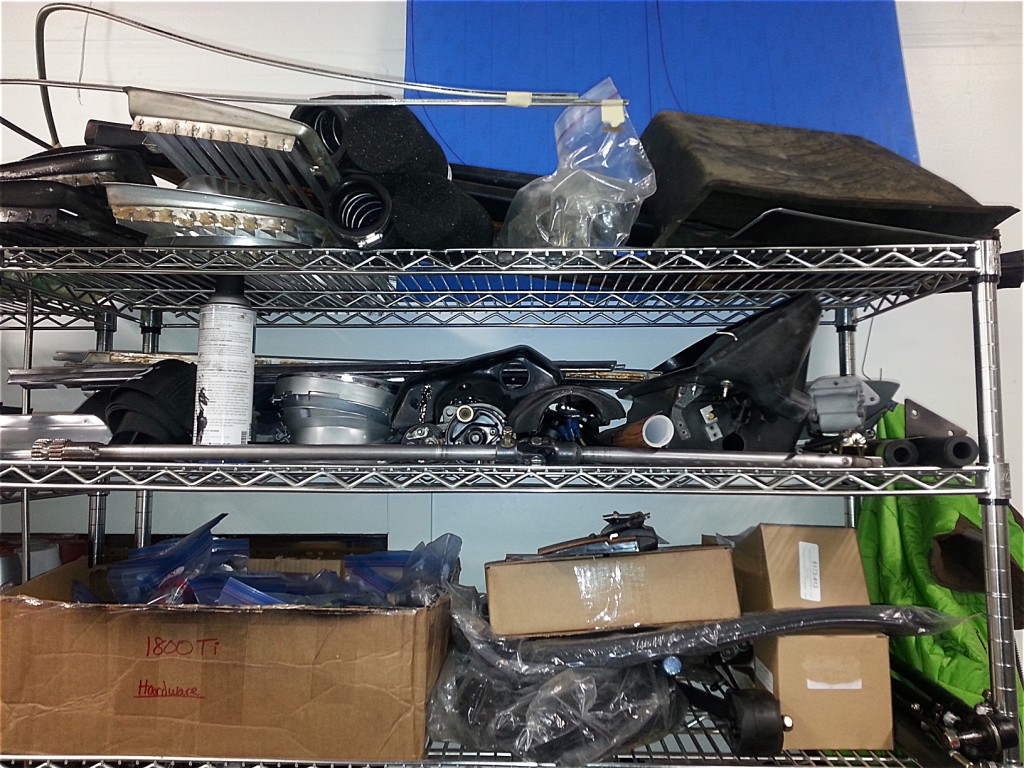 There is still a lot of work to do on the car, but progress is being made. Thanks to Terry Forland and Travis Koch at Racecraft for all their hard work.
Check back in a few weeks for the next update.