You may remember that last year at the Rolex Pre-reunion races the #1 main bearing in Luigi let go with catastrophic results. The failure was due to oil starvation, which was caused by the inability of the old Alpina dry-sump pump to keep up with the demands of the engine.
After some careful consultation with Terry Tinney we decided to build an engine based on the European M90 block and a modern oil pump.
The new engine went on the dyno last week, and the results are impressive.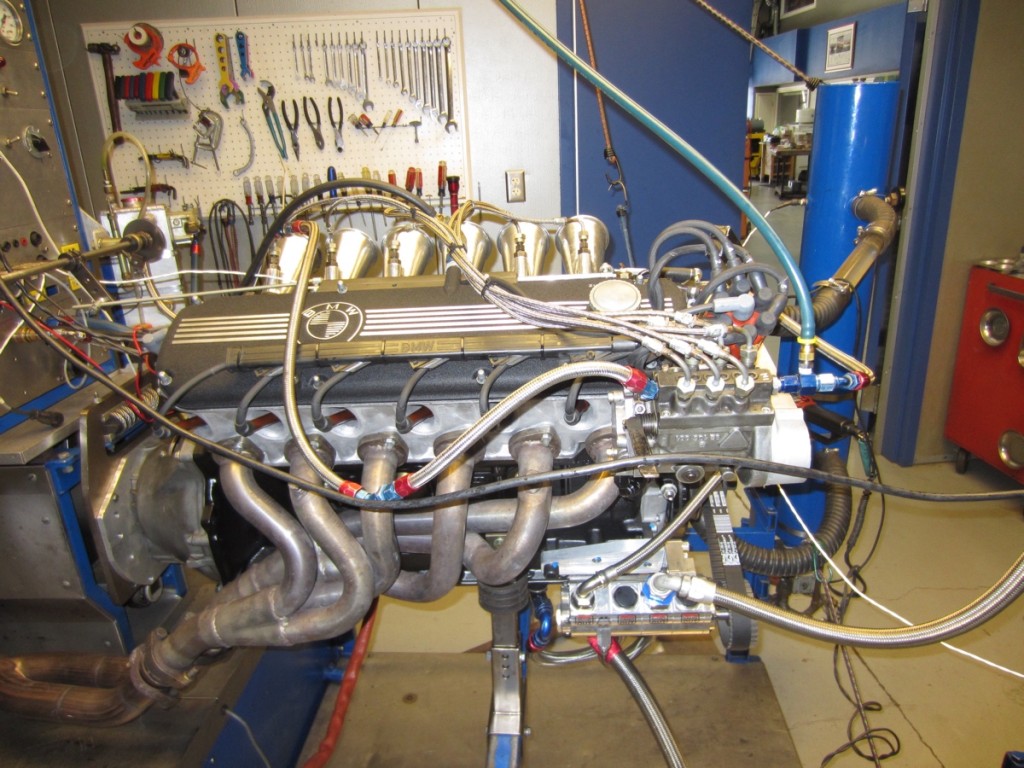 The new engine displaces 3.5 liters and is putting out 360 HP, with between 260 and 290 pound feet of torque between 4,000 and 7,000 RPM.
Here's a link to Tinney's Facebook page with a short video of it running:
https://www.facebook.com/pages/Terry…483343?fref=ts