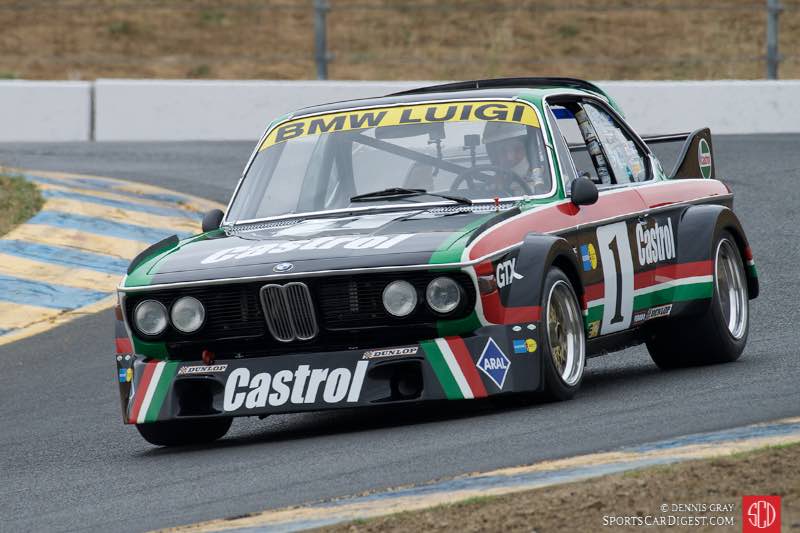 Our next race was at the Sonoma Historic Motorsports Festival put on by SVRA. Held each spring, it is a great event with lots of great cars, and big crowds of spectators. SVRA does a great job with this event. One of the highlights each year is the R&R party they put on on Saturday night.
At this event I raced the Willis Special and the Luigi CSL. Both cars ran well all weekend, and I was able to finish 7th with the Willis and 6th in the CSL with a best lap of 1:53.4.
I ran pretty much all alone in the Willis. The car slots in between the much faster F1 cars and the much slower cars in the group. One of the great things about this group is the sites and sounds and smells of all the old cars that run in this group.
The Willis is a very difficult car to drive. It is extremely loose in the rear end. This trait is particularly noticeable in the Carousel where the road drops constantly as you make the 180 degree turn.
In the CSL I had a great race long battle with Bill Lyon in his 914/6 Porsche. We have raced together many times and we always have fun, close racing. At some tracks he is quicker, and at some I am quicker.
Sonoma seems to favor my CSL because of the torque the car has. I am able to really pull Bill coming out of the slower corners.
Here's the video from the weekend. Hope you enjoy it: