In July I ran my M3 and 2002 at the SVRA sanctioned Portland Vintage Racing Festival. The M3 ran in Group 12A, and the 2002 in Group 8.
It's always interesting to see how the various race groups are made up. The sanctioning body, in this case SVRA, tries to make up the groups as best as it can from the entries they receive for an event.
For this weekend Group 12A had a real mix of interesting cars. There were some Big Block Corvettes, Cobras, Trans-Am sedans, NASCAR cars, along with a couple of prototype cars, tube frame GT cars, and my M3.
On Saturday's Qualifying race I qualified 7th and had a great race with Cameron Healy in his RSR Porsche. We ran nose to tail until he had a motor issue and had to pull off. I finished 4th.
For the Saturday Feature race I had to make a good start as I was surrounded by big block cars. The M3 is very quick but it does not have much torque so I was worried they would get the jump on me going down to Turn 1. Was able to keep them behind me and went on to finish 4th with my best lap of the weekend, a 1:24.9.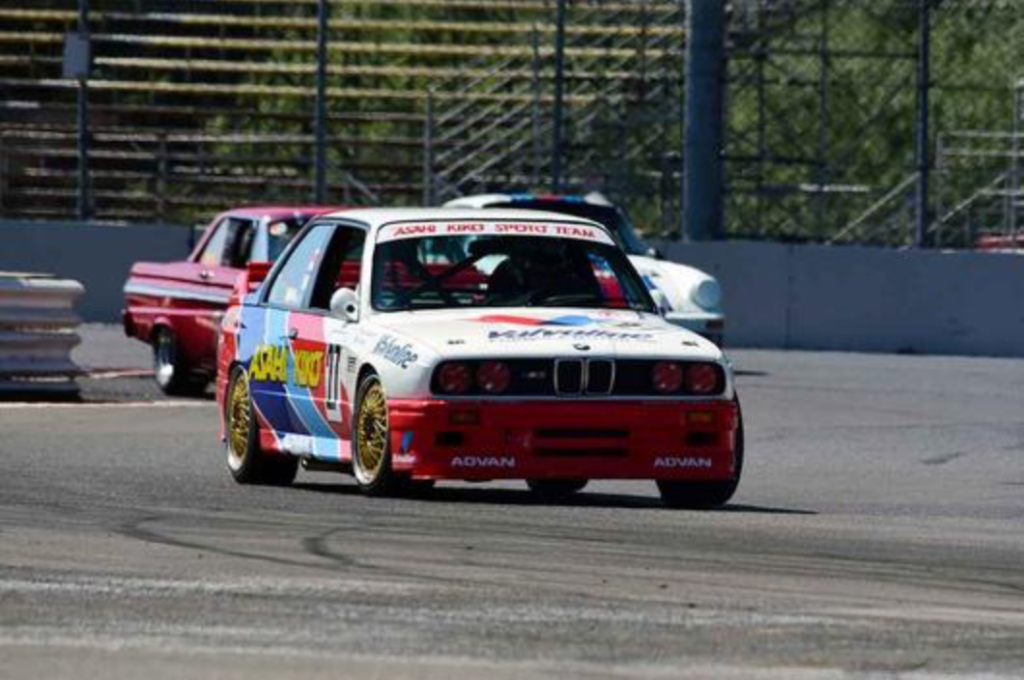 Jim Froula, who won on Saturday, didn't start on Sunday so I started 3rd behind a 427 Corvette and a 427 Cobra. Outside of me was the #33 Skoal Bandit NASCAR Lumina. Again I had to make a fast start or they would eat me alive before we got down to Turn 1.
I am able to hold off the Lumina and finish 3rd over-all, and 1st in class with a best lap of 1:25.1.
My 2002 ran in Group 8. this is a really fun Group to run in. It is made up of mid-bore sedans and sports cars so there is always close racing.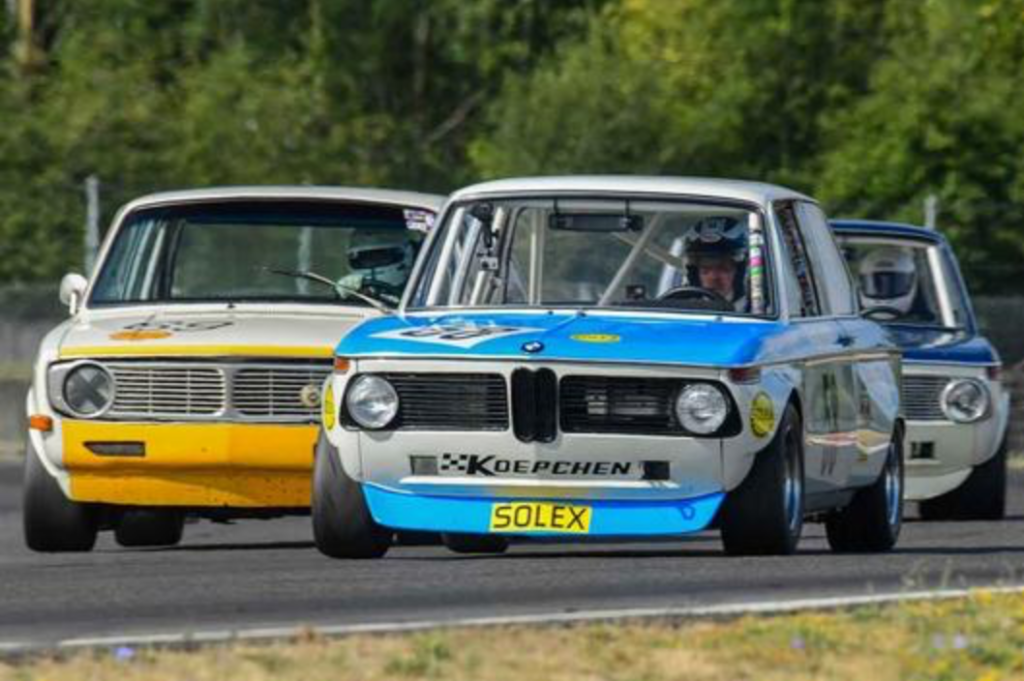 For the Feature race I started 9th. The first lap was pretty wild and woolly! I was gridded inside my old friend Hans Guttman in his 242 Volvo and just behind Paul Gladio's 911. There was also a bunch of Lotus 7's in the mix. We swapped places back and forth for the entire race. It was a lot of fun.
I ended up finishing 9th over-all and 3rd in BS with a best lap of 1:29.5. Here's the video, hope you enjoy it!
Photos courtesy of Bill Wagenblatt at: http://historicmotorprints.com