Every other year we make the trip back to Road America in Elkhart Lake, Wisconsin. This year we went back for the Weathertech International Challenge the weekend of July 18-21, 2019.
Road America is by far my favorite track in the US. I have many fond memories of going there in the 1960's and 1970's watching some of the most famous names in racing compete on that track.
This year we made the trip with the Swift S2000 and my M3. I was looking forward to racing both cars on this fast and flowing track. I had also entered the M3 in the Friday night parade and concours.
I ran the Swift in the practices and did a best lap of 2:32 and change. The car had a tendency to trolly track in the cracks in the pavement going down the straights which was a challenge to say the least. Jim said it has enough downforce at that speed that it won't go anywhere, but it still was not comfortable.
Road America has 3 places per lap where the car reached its maximum speed. It also has several long high speed turns that really stretch your neck.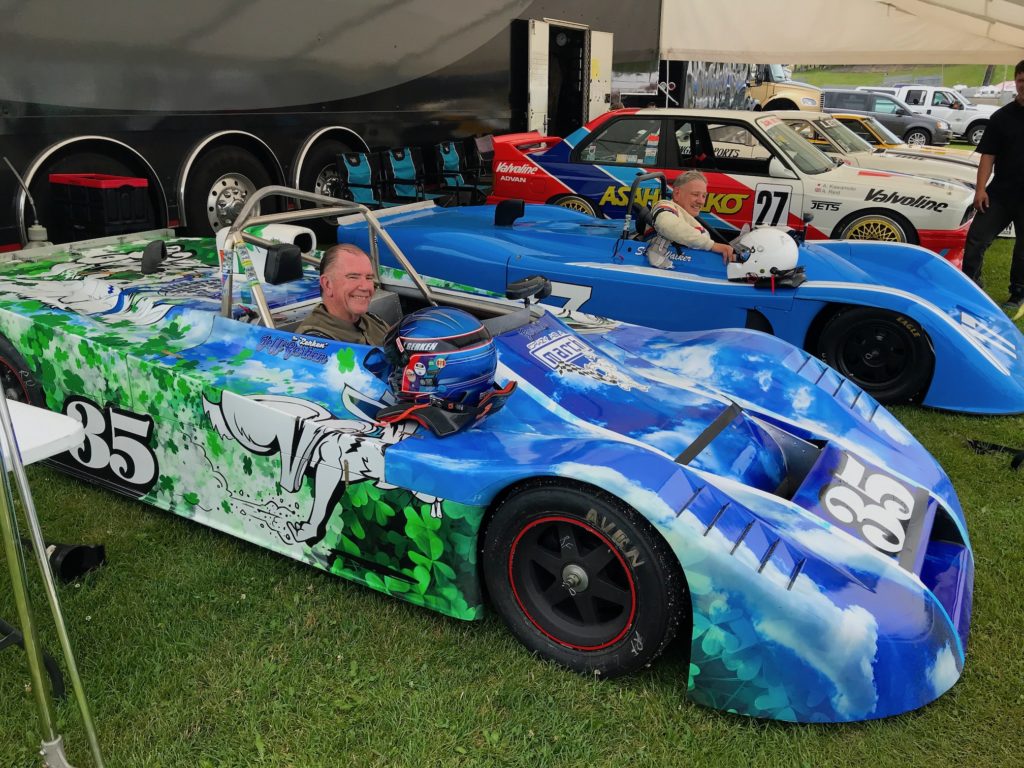 I decided to let Jim run the car in the feature race on Sunday as he was about 4 seconds a lap quicker in it than me. He had also blown out the diff in his Datsun on Friday so he was without a ride.
He ended up finishing 16th after the race was shortened because of an incident involving several cars.
As I mentioned, I entered the M3 in the Friday night parade and Concours. This is an incredibly fun event that is unique. The race cars line up outside Turn 12 at the track where they are inspected by the judges. Following that they head into town behind a police escort.
Someone told me that as many as 20,000 fans line the route into town and winding through the city streets. Once the cars are parked the fans descend on them en-mass. After a couple of hours the judges announce the awards for each division and the cars fire up and drive back to the race track.
The M3 was the winner of Group 4 so I was invited to present the car for the Best in Show judging on Sunday in Victory Circle at the race track.
I had some great laps in the M3 before the alternator fully broke and the motor overheated because the fan belt disappeared. In the interest of not making the problem worse we parked the car for the rest of the weekend.
I managed a 2:34 and change with the car in qualifying. It is a real joy to drive on this track. I really want to bring it back sometime soon. I bet I could get into the high 2:20's with it.
Here's the link to the video from the weekend: