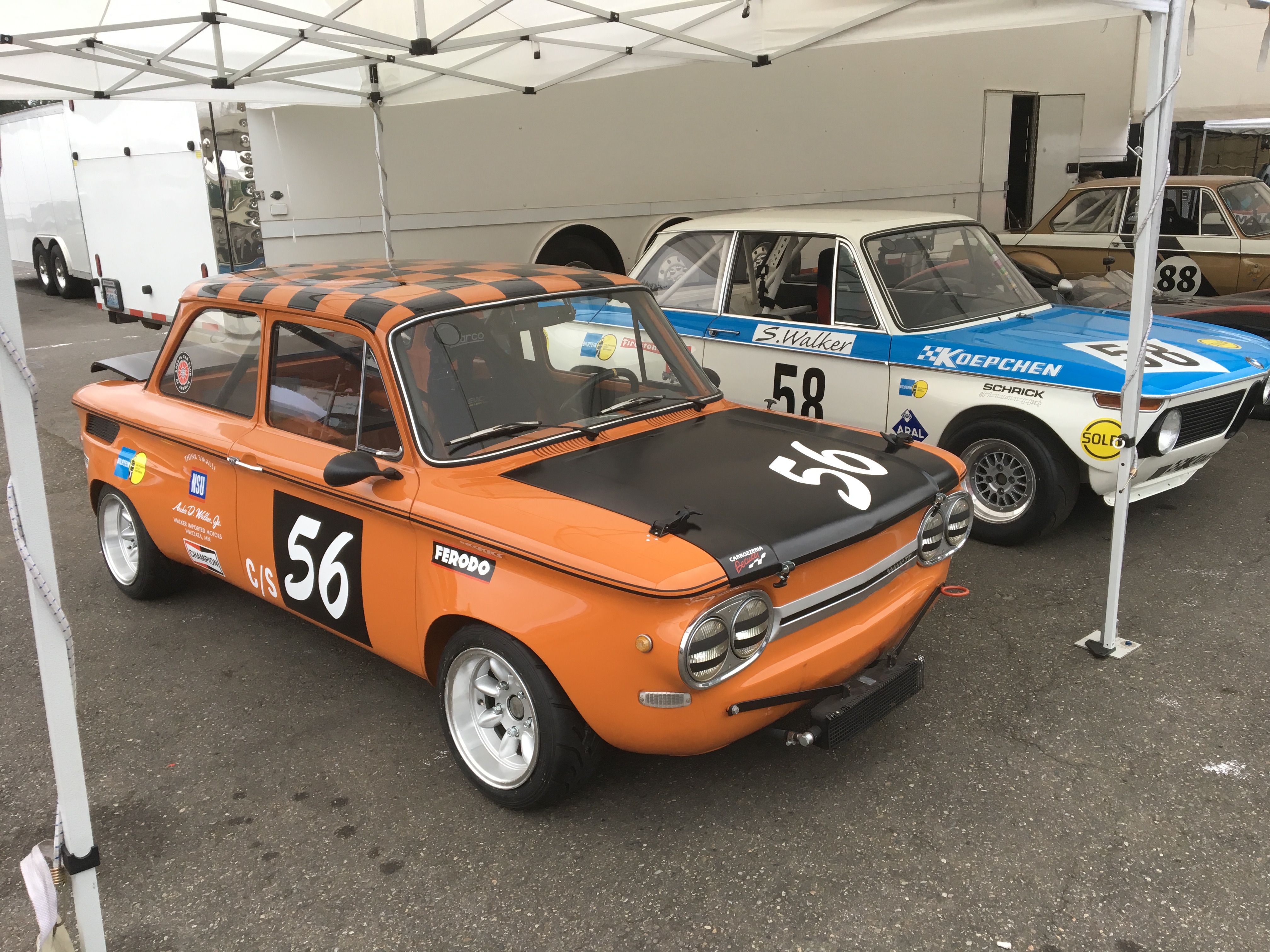 We raced the Koepchen 2002 and NSU 1200TT at the 2018 PNW Historics on June 29- July 1. The weekend turned out tube a real mixed bag.
The 2002 ran well all weekend, but the driver was off his game just a little.
The NSU was a lot of fun to drive, but its run came to an abrupt end on Saturday afternoon in the rain.
This was the first outing for the NSU. I had purchased it last winter and had it shipped to Seattle. After its arrival Jim did a thorough inspection and came up with a list of items needing attention.
I had him work through the list and get the car ready for this event. It needed new seat-belts, an updated fire system, some electrical sorting, etc. Nothing major.
I was pretty excited to get to the track and see the car all ready to go. I was even more excited to get in it and have a go.
I last drove an NSU back in 1971. I had a car just like this that I autocross, ice raced, and did my first SCCA Driver's School in. I then sold it and built a Mazda RX-2 to race.
I should have kept the NSU!
Everything went well with the NSU until Saturday afternoon. I had entered it in the USRRC race to get some extra seat time. After about 3-4 laps rain moved in from the west end of the track, which means Turn 2 got wet first.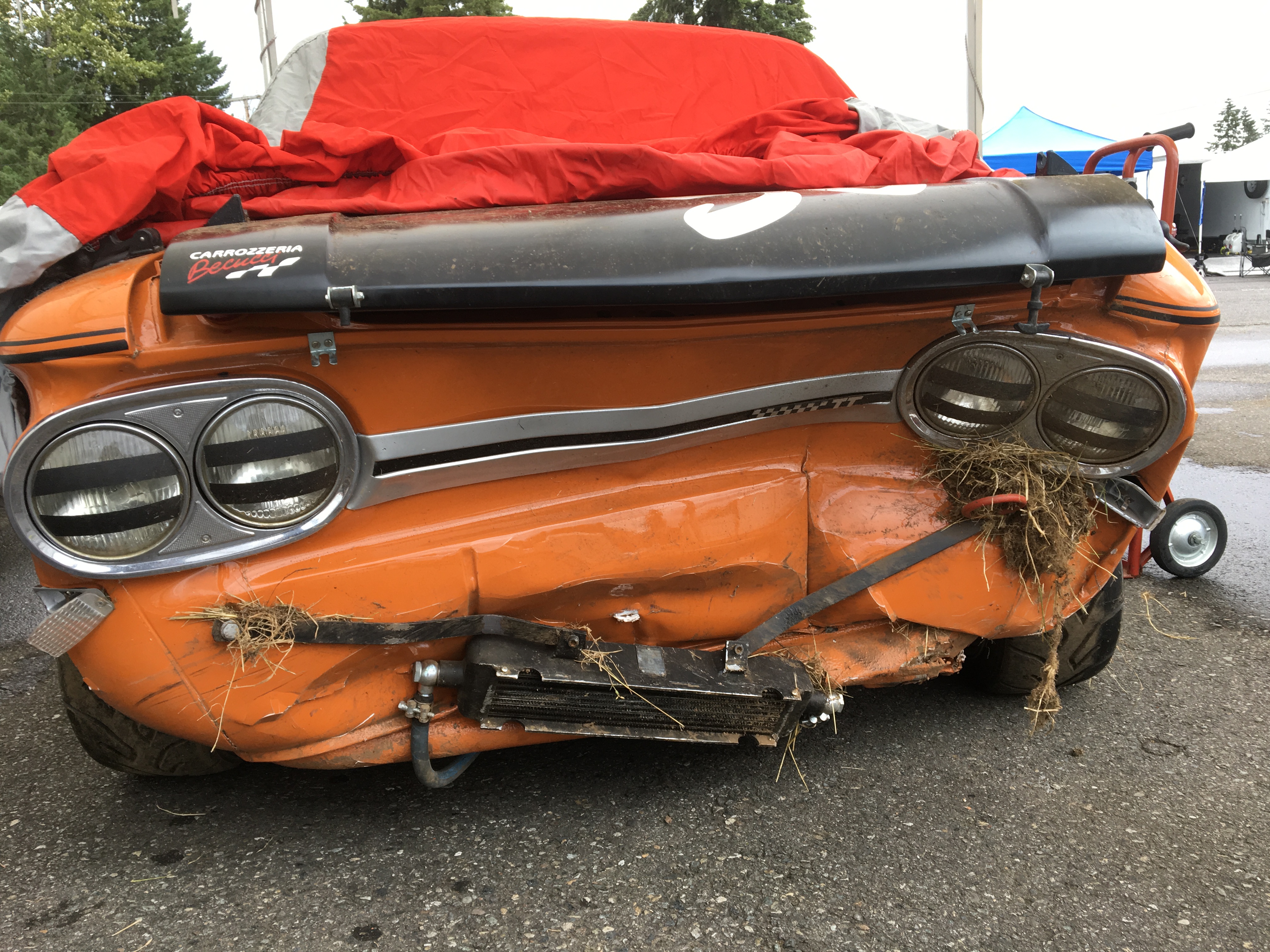 My first time through the turn I spun. The second time through Turn 2 I started to spin, caught it, but the car snapped back the other way and went straight off into a dirt bank. OUCH!
The K2002 had a better weekend. It had no problems and ran perfectly all weekend. I just was not on my game for this event.
in my defense, I did get hit by another competitor in the first race. The other driver wanted to blame me for everything. I wanted to call it a racing incident. You can watch the video and make up your own mind.