I have always felt like I had some unfinished business regarding the beautiful Chevron B16 I sold. I never felt like I got the most out of the car because I was never completely comfortable in it. I guess trying to stuff my 6′ 3″ into a space designed for someone 5′ 10″ had something to do with it.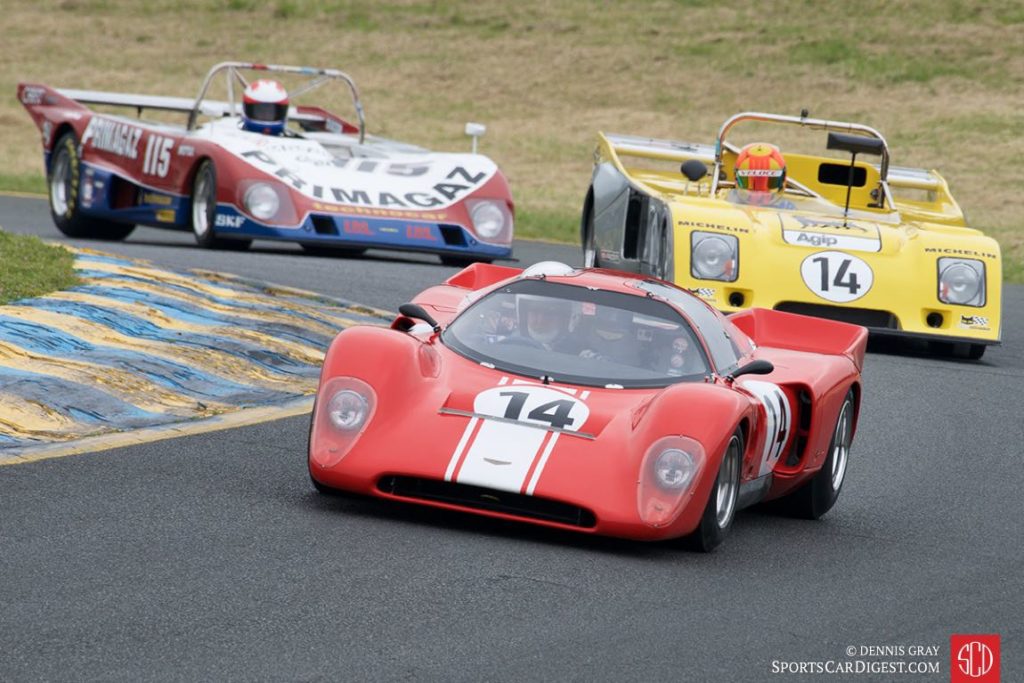 If you look closely at this image you will see that my helmet completely fills the Gurney Bubble in the window above my head. That meant that my head was about 3-4″ above the roof line of the car. This was in spite of taking the padding out of the seat and spacing the window open 1″ more than stock.
At my other end, my feet were too large to fit comfortably in the pedal box. I had to really do an awkward dance to work the pedals. Heel and toeing was difficult at best and I would occasionally miss shifts because of this complication.
After talking with Jim extensively about cars/classes/options I settled on a S2000 class car to replace the Chevron. S2000s are relatively inexpensive to buy and pretty inexpensive to operate, but are every bit as quick as the B16.
After some searching I bought a car from Tacoma, WA. It had a good history, having run in the American City Racing League for many years. Having run in the ACRL meant that it had the Cosworth 4 valve, twin cam head on the Ford Pinto based 2 liter engine.
The first thing you will observe is that I have a lot more headroom in this car compared to the Chevron. The former owner was 6'3″ tall like me so the car is already set up for someone my size.
The car arrived at the Racecraft shop where Jim and Co. will give it a thorough going over prior to our first event in the spring. I have also commissioned a new wrap for the car as black has never been my favorite color for a race car.
I will post additional pictures once it is ready to rock & roll.