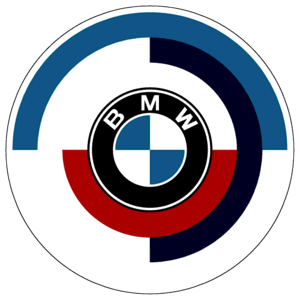 I am fortunate enough to own and race several vintage BMW's. These include- a 1935 BMW 315/1 Special known as the "Willis Wonder," a 1961 BMW 700S, a 1965 BMW 1800Ti, a 1972 BMW 2002, and a 1973 BMW CSL from the championship Luigi BMW team from 1976-77.
Let me tell you a little about myself and how I got to this point in my automotive obsession.
I was born in Minnesota, longer ago than I will admit to. All the while I was growing up my father owned car dealerships of one sort or another.
His first dealership sold British motor cars- MG's, Allards, Morris Minors, and Jaguars. I still have vivid memories of riding in the back of Morris Clubman wagons with all that beautiful wood and shiny chrome.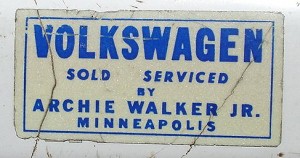 In the mid-50's he took on VW,. It was just at the time that they were becoming popular. He had a great deal of success with them, and soon dropped the British cars, all except Land Rover, which still sold well in Minnesota. He also added Porsche to his line-up. He sold this dealership in the mid-60's, and at the time it was the largest servicing VW dealership in the country.
After selling the VW dealership he became the midwest distributor for BMW. His territory included MN, ND, SD, IA, WI, and IL. He spent his time traveling throughout the mid-west signing up dealers for this 'new' German marque.
The importer, Max Hoffman, had a reputation for cutting out his distributors once they had a dealership network up and running. His reputation was well earned, and soon my father was left with just his dealership outside of Minneapolis.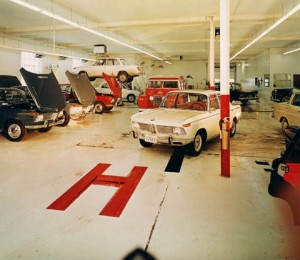 At this dealership he handled BMW's, Mercedes, and Land Rovers. Other lines came and went, including Renault, Peugeot, Jensen, and NSU. He ran this dealership until the mid-70's when he retired and moved to a ranch in Idaho.
During these years I was always around his dealerships working as a lot boy, working in the parts department, or wherever else I could. I became a pro at cleaning off cosmoline from the new cars and doing PDI's.
Hanging around my Father's dealerships also gave me a chance to drive some pretty fun and exotic cars- Cobras, Vettes, Sunbeam Tigers, Porsches, MBs, all the BMWs, Jensens, and even Wankle powered NSU Spyders. It was a great time to be a young man growing up  around cars!
More to come in my next post.