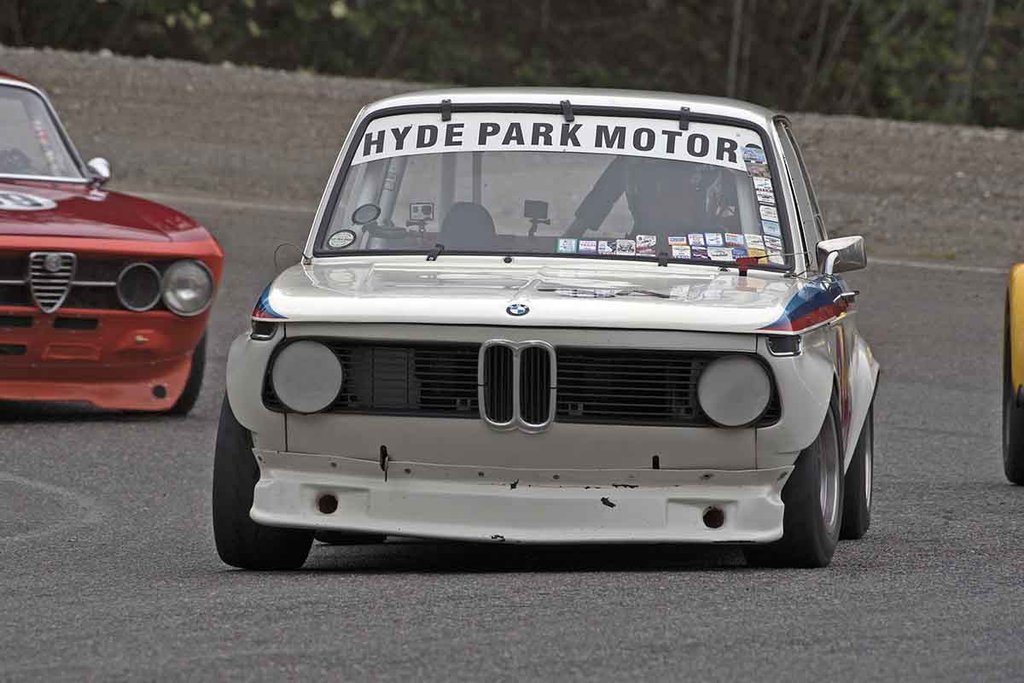 I ran the #34 2002 at the SOVREN Spring Sprints held on April 28-30 at Pacific Raceway outside Seattle.
It was a fun weekend with lots of track time. I had some good racing with several other cars.
I should mention that this car has the old style long-neck differential in it. Because of that there are a limited number of diff ratios available for the car.
Seattle has a very long front straight and with the gear I had in the car I was hitting 8,000 RPM about 1/2 to 2/3 0f the way down the straight. So I had to feather the throttle and this was costing me about a second a lap.
Here's the video from the weekend: