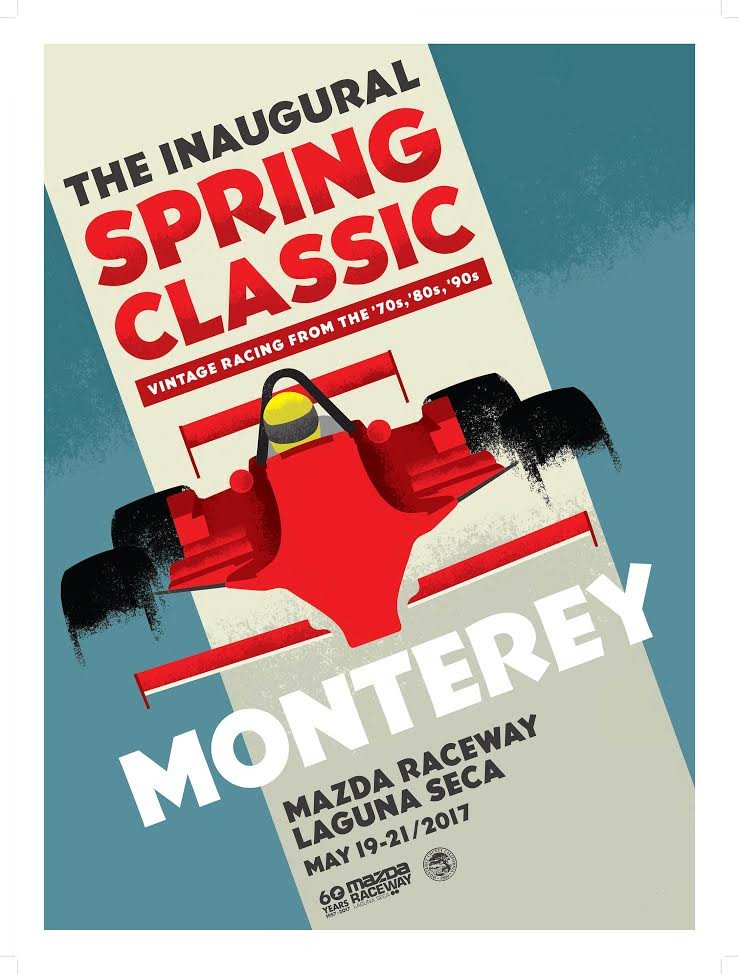 This year SCRAMP started a new race with hopes to build it into a premier vintage race in the coming years. It features cars from the 1970's through the 1990's. There were groups for  F1 cars, Atlantic cars, and big block Trans-Am cars. However, the largest grid for this first event was the 2.5 Trans-Am Sedans.
Group E was made up of BMW 2002's, Alfas, 510's, a Mini, and several Porsches. 34 cars total!
I entered my #34 2002. This car has always been a race car. It taken off the truck at Hyde Park Motors and built into a race car. In fact, it was the first BMW to win points in a Trans-Am race at Riverside in 1968.
There were some fast drivers and fast cars in our group, including Sam Smith in a 2002, and Troy Ermish in his always fast Datsun 510.
The racing was some of the best I've experienced for several years. I managed a 4th in the feature race, which was not too shabby given the quality of the field.
Here's the video, I hope you enjoy the great tin-top racing: